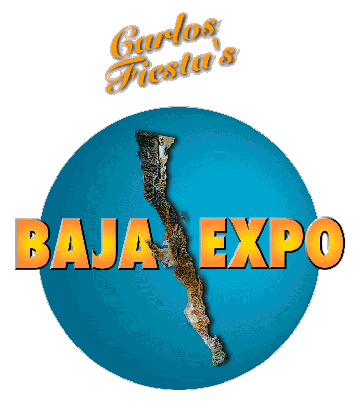 BAJA PROPERTY RENTALS - ROSARITO BEACH TO ENSENADA
---
BAJA PROPERTY RENTALS - ROSARITO BEACH TO ENSENADA
The 50 miles of coastland between Rosarito Beach and Ensenada is the most popular stretch for tourism in the entire state of Baja California.
In addition to all of the fun hotels along this beautiful coast, there are several private homes and condos that can be rented for one or more days.
For more information on this section of Baja drop by the Baja Expo pages of ROSARITO BEACH, BAJAMAR and ENSENADA.
All listings in this section of Baja Expo are free for the landlords. Simply e-mail your property information to CarlosFiesta@hotmail.com and we'll do the rest.
LA MISION CASITA

Location: La Mision, Baja California, Mexico.
Price: From $40 per night.
Number of bedrooms: 1.
Maximum guests: 4.
Contact number: 011-52 (646) 155-0052.
E-mail: bajamon2002@yahoo.com.
Comments: Surfers and naturalists paradise. Just south of Rosarito Beach and walking distance to La Fonda. Overlooking bird sanctuary.

BAJA MALIBU RETREAT

Location: Rosarito Beach, Baja California, Mexico.
Price: $150 per night.
Number of bedrooms: 3.
Maximum guests: 8.
Contact number: On web site.
Web site: http://www.vacationrentals.com/vacation-rentals/20176.html
Comments: 2,000 square feet, walking distance to Rosarito Beach. Great ocean view. 2 bedrooms upstairs, 1 bedroom downstairs plus patio.

ROSARITO CONDO

Location: Rosarito Beach, Baja California, Mexico.
Price: From $135 per night.
Number of bedrooms: 2.
Maximum guests: 6.
Contact number: On web site.
Web site: http://www.a1vacations.com/Mexico/vacation-condo-Rosarito-Beach/p219767.htm
Comments: Breathtaking ocean views and the sound of crashing surf from every room! Floor to ceiling windows, two private balconies, beach and tide pools out front.

VILLA SOL

Location: Rosarito Beach, Baja California, Mexico.
Price: Upon Request.
Number of bedrooms: 3.
Maximum guests: 6.
Contact number: On web site.
Web site: http://www.rosaritoadventure.com/villasol.htm
Comments: A 2,000 square foot home perched on top of a dramatic sea cliff with unobstructed views of the ocean, surf and beach.

BAJAMAR ON THE GREENS

Location: Baja Mar, Baja California, Mexico.
Price: $300.
Number of bedrooms: 4.
Maximum guests: 8.
Contact number: On web site.
Web site: http://www.vrbo.com/75115
Comments: Located right on the golf course at Baja Mar with fairway and ocean views. This home is over 3,500 square feet and also includes a garage.

FERNANDO'S HIDEAWAY

Location: Ensenada, Baja California, Mexico.
Price: From $150 per night.
Number of bedrooms: 2.
Maximum guests: 7.
Contact number: On web site.
Web site: http://www.vacationrentals.com/vacation-rentals/10929.html
Comments: Ocean front, ocean views, marina views, pool and much more. Just 5 minutes to downtown Ensenada and Hussong's Cantina!

LA BUFADORA OCEAN VIEW CASA

Location: South of Ensenada, Baja California, Mexico.
Price: $700 per month.
Number of bedrooms: 2.
Maximum guests: 6.
Contact number: On web site.
Web site: http://www.viviun.com/AD-22196/
Comments: Tucked away on a protected cove 30 minutes south of Ensenada, this home offers a large pet friendly lot and stunning ocean views.

Back to Top of Page Back to Baja Expo Back to Mexico Expo