BAJA SPACE PHOTO
---
BAJA SPACE PHOTO
If you think Baja is an amazing place to explore from the ground, imagine checking out the world's most spectacular Peninsula from Space!
This space photo shows the entire Baja Peninsula from top to bottom, including all of the mountains, volcanoes, rivers, and valleys.
This amazing photograph also shows all of Baja's spectacular 2,000 mile + coastline, which was extensively explored in 2001 by Carlos Fiesta in a 19 foot panga during his world famous BAJA SOLO CIRCUMNAVIGATION. Take a note from Carlos...Baja is much bigger in person (and in a 19' boat) than it appears in the photograph below.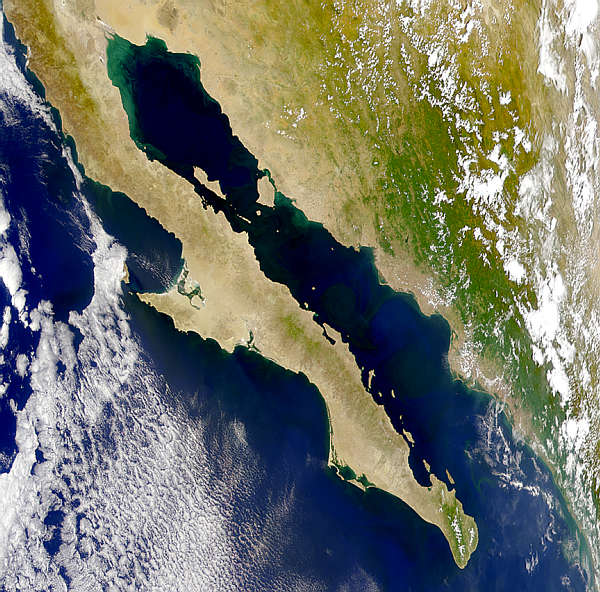 Back to Top of Page
Back to Baja Expo
Back to Mexico Expo